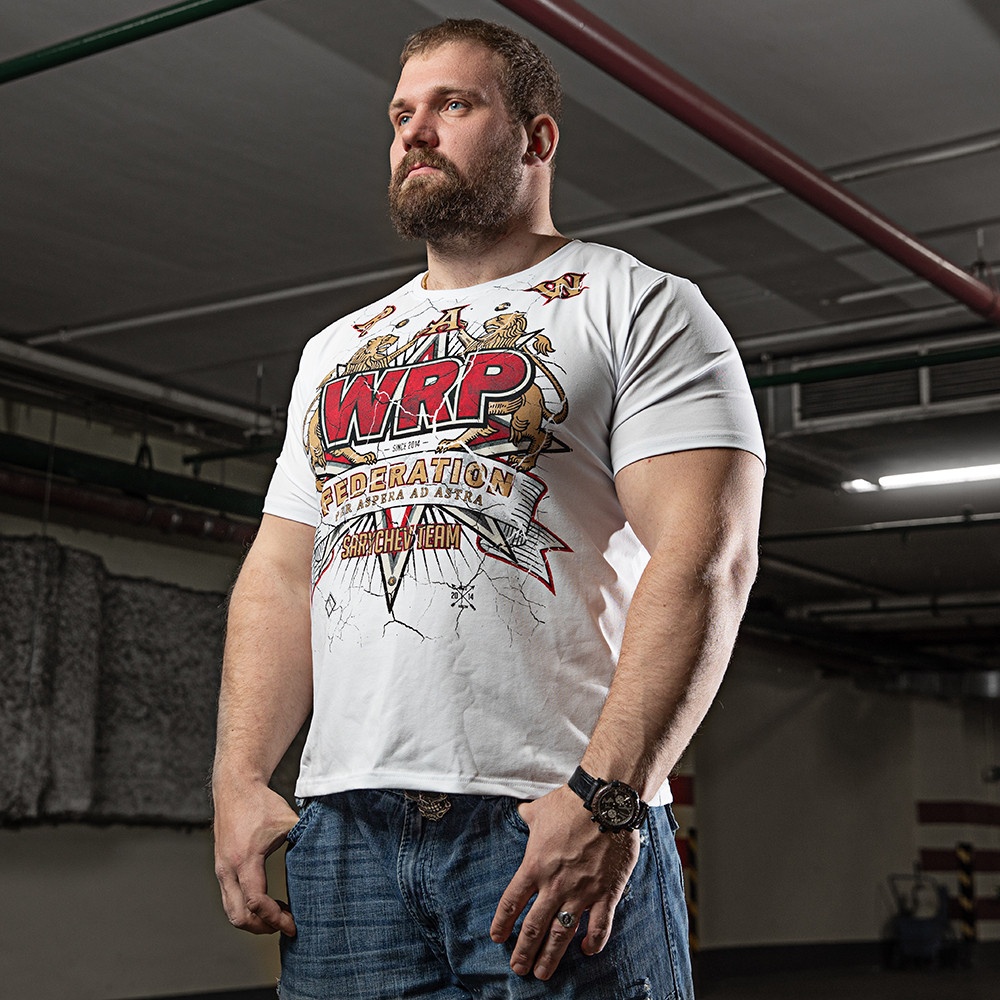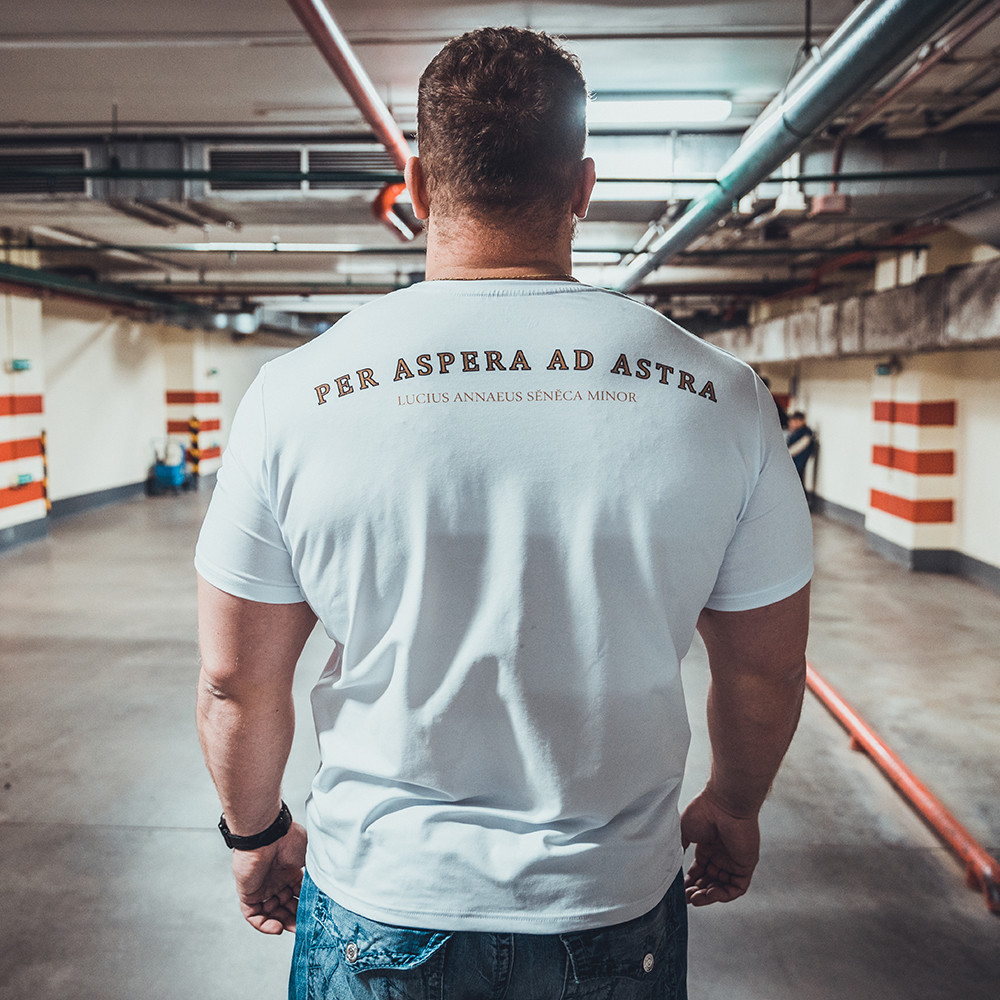 Men t-shirt white «WRP SARYCHEV TEAM»
Sizes chart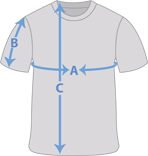 | | | | | | | | | |
| --- | --- | --- | --- | --- | --- | --- | --- | --- |
| Футболки | S | M | L | XL | 2XL | 3XL | 4XL | 5XL |
| Длина | 68 | 70 | 72 | 74 | 76,5 | 76,5 | 78 | 84-82 |
| Ширина подмышками | 48 | 50 | 53 | 55,6 | 58,6 | 62 | 64 | 68-70 |
| Ширина талии | 46,6 | 48,6 | 50,6 | 53,6 | 56,6 | 60 | 62 | 67,5 |
| Ширина внизу | 46,6 | 48,6 | 50,6 | 53,6 | 56,6 | 60 | 62 | 67,5 |
Articul:

TMW-1
Brand:
Country:

Россия
Colour:

белый
Colour:

white
Material:

92% COTTON, 8% LYCRA
Model: O-cut
The classic t-shirt with O-cut made of soft high quality cotton provides the maximum comfort during movements
Application made with special paints which are very soft to the touch, extractive soft seal
The branded WRP logo is on the front part of the T-shirt. On the back of the shirt there is the signature moxie PER ASPERA AD ASTRA
Does not shrink or stretch after washing.
Soft and comfortable.