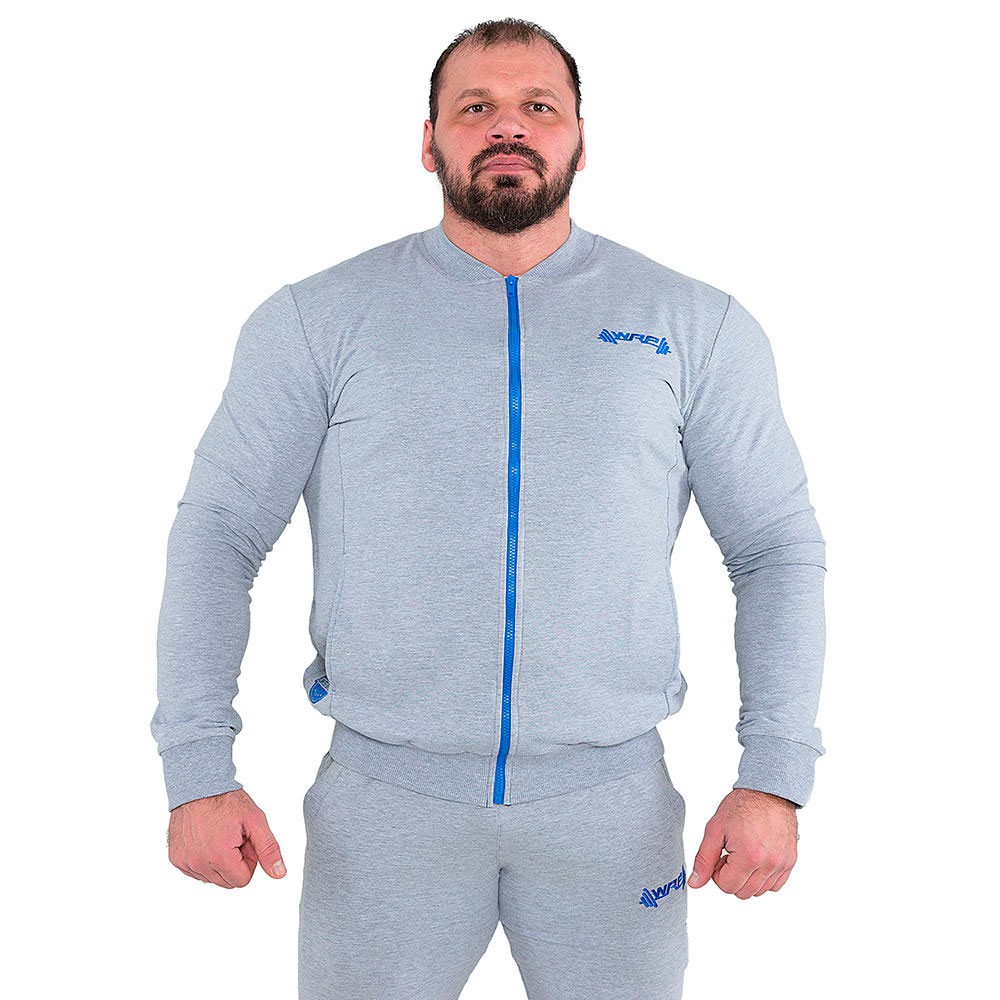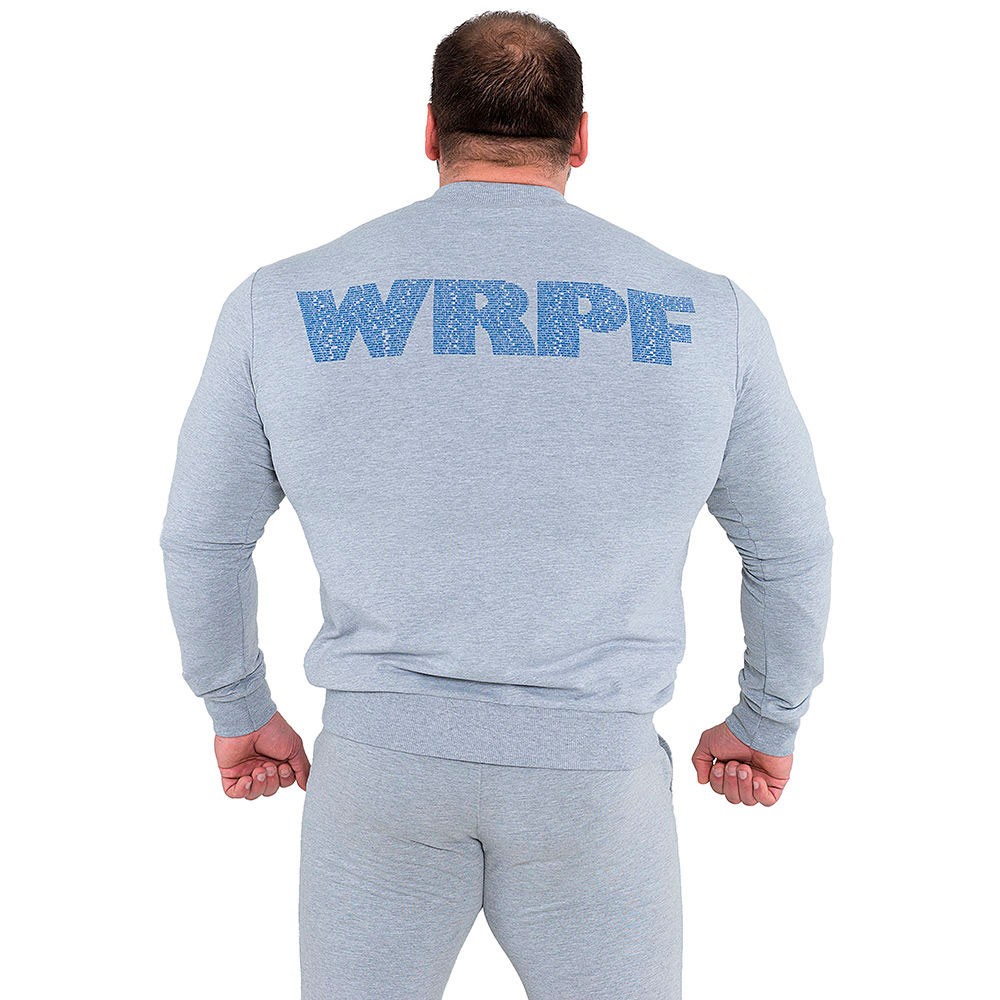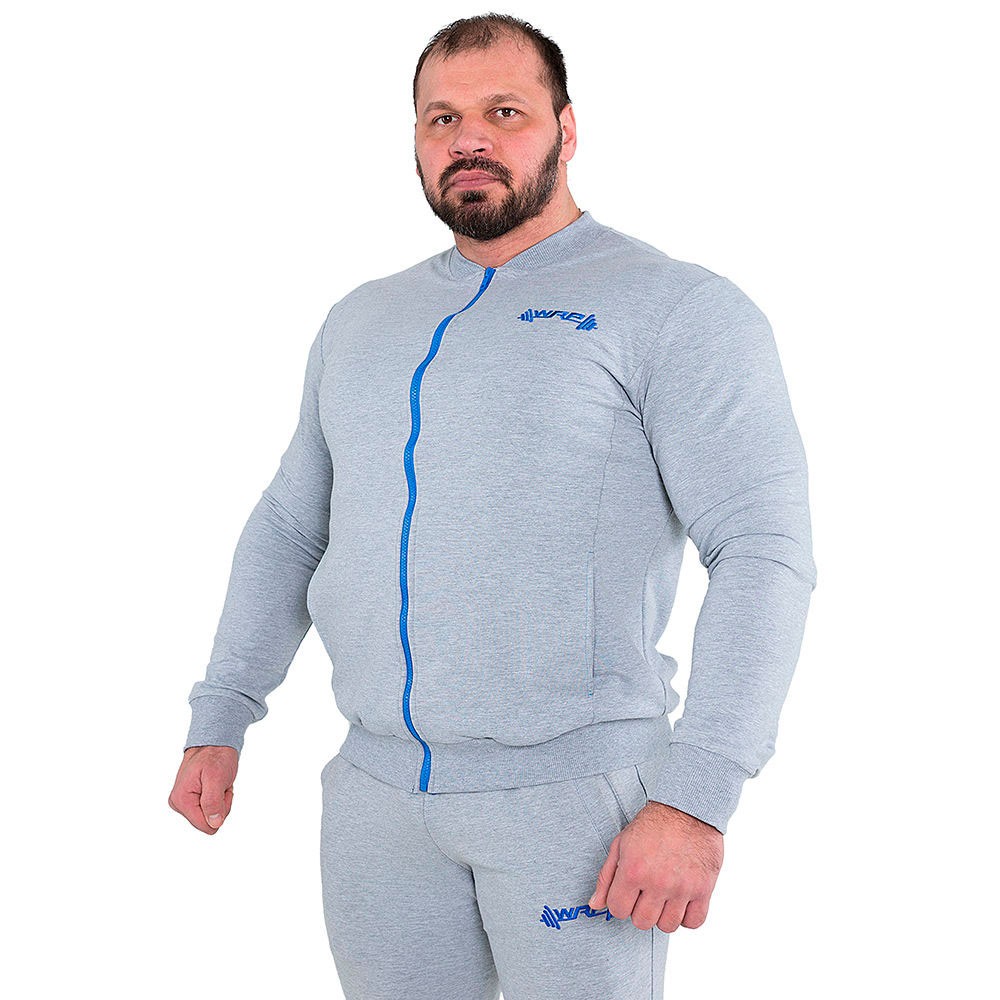 Men grey sport suit WRPF
This product is out os stock
Articul:

SK-1
Brand:
Country:

Россия
Colour:

серый меланж
Colour:

GRAY MELANGE
Material:

COTTON 100%
Sweatshirt LIMITED EDITION:
Comfortable sweatshirt made of pure cotton, the material sits great and is not pulled out neither in the elbows, nor in the knees.
Has a blue zipper, 2 deep pockets, decorated with blue stitching along the edges.
There is a branded WRP logo on the right side of the chest, embroidered with a beautiful blue thread, which will individualise you from the crowd.
The lower right corner of the product is decorated with a blue print LIMITED EDITION.
The sleeves and the bottom of the product are edged with corrugated cuffs.
On the back of the sweatshirt is the WRPF logo, the letters of which consist of Names and Surnames of the participants of the 2016 World Cup.
Pants LIMITED EDITION:
Comfortable soft pants-joggers with a comfortable cut which make movements easy.
2 deep and durable pockets by the sides, which adorn the original line with blue threads.
The left pocket is decorated with WRP logo that individualise you from other brands.
The belt is decorated with a dense elastic and a lace.